Can you see the bravery, inspiration, solidarity in this picture? Of course, No. It is just a photo of my colleagues while tasting the spicy peppers I brought from my own country. With this introduction, I just wanted to emphasize the simplicity of my post; it will be spicy and tasty. 😊
Actually, in this post I would like to talk about my current company and a few things I have experienced in the last 1.5 year at newFounders. After I started writing this one, many other things came to my mind, so I decided to make some new posts in the future with different aspects of newFounders culture, hence I will keep this one shorter than I planned in the first hand.
1 April 2022, this was the day I started working at newFounders and now it has become more than one and a half year that I enjoy working at this small IT company. We are a company with six consultants in total. We all have expertise in SAP technical areas and working for our clients. This photo is from my very first workday and taken at the meeting room of a local restaurant in Utrecht. That day we kicked off a client project and I kicked off for newFounders. Exciting, right? =)

During the previous entire year, we worked in different locations including our customer offices, different offices of Regus (a chain office place supplier in the Netherlands), at a hotel lobby in New York and of course most often at our home offices. No need to mention how flexible we are in that sense. However, I could say we finally settled at an office in Den Bosch, which is located in the next building of SAP Netherlands. As you can see, we are creative enough and independently designing our own space.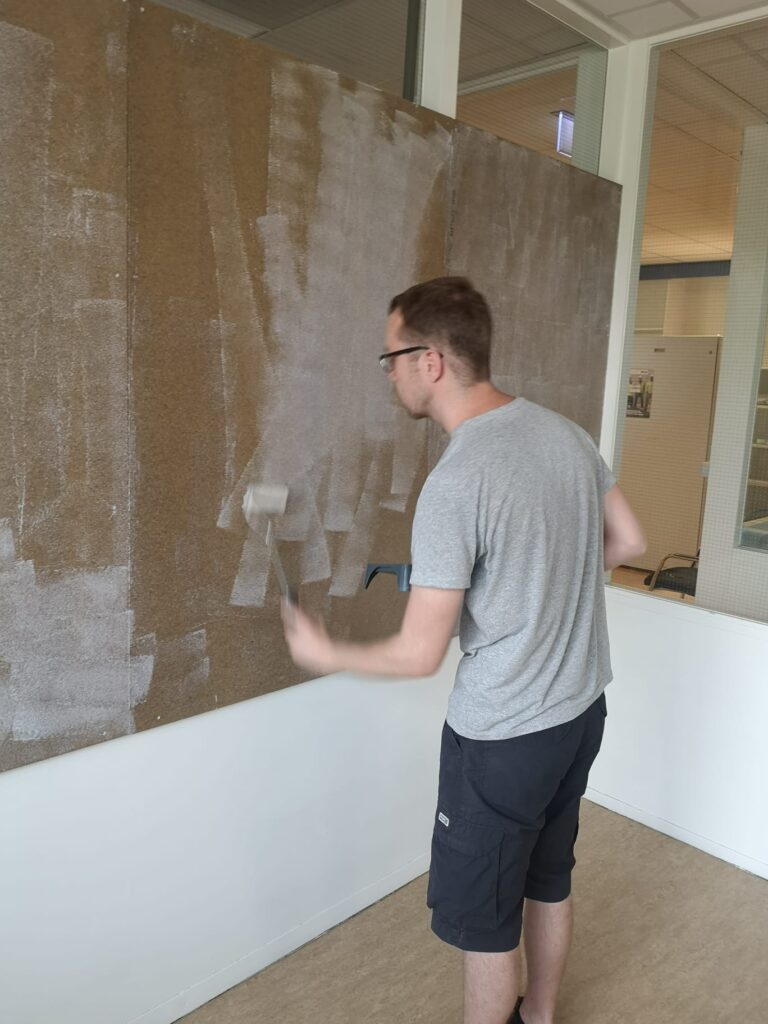 One of the best things I feel working at newFounders is that I do not have a separation between my private life and work life. My work life is in fact an extension of my life, or even a subset of it. The line between work time and usual life becomes usually invisible. I think that transition is thanks to our weekly meetings and monthly dinners. In those meetings, we chat about our daily lives, different topics, everything except work. That helped me a lot to get to know my colleagues and make a better and faster onboarding. Every now and then we have family events too where we meet the families of each other, Efteling visit, and Christmas dinner were examples of such meetups.
Outside of our work schedules, we invest in our own careers on dedicated days. This happens mostly with the training and attending different events and organizations. Every month we meet in our office to share our own knowledge and learnings with each other. These monthly sessions are always accompanied by lunch and sometimes even with some team events. The following photo shows the rank we made in an escape-room game, which accompanied our lunch in the beautiful city Den Bosch. These were all parts of our training day when we wrote SAP technical related blogs and when I was also triggered to write such a personal post. What an efficient day huh?
Maybe it is also worth mentioning our US stay for the SAP TechEd event. For us, not being official it is a bi-annual event. This year we attended the event from New York City to deeper-breath the atmosphere of SAP Teched. At our breaks of walking the New York streets, visiting the famous art museums, and having delicious New York foods, we also attended the annual SAP Teched event by following the sessions online from our laptops at our hotel lobby. =)
It was indeed a joyful week full of memories.
I wish my son, as a spider-man fan, could join us to see the New York buildings, but at least I could tell him enough by seeing them closely. This is a helicopter view from the last day of our visit. We took a close look at the New York buildings from the other side of the dimension. 🙂
I think this was good enough for an introduction to newFounders. In the next series, I would like to mention one of our biggest visions: "Eating" with some more toppings. I thought this topic solely deserves a dedicated post for newFounderers. 😊
Finally, we will be co-hosting a VNSG event, and I will be presenting one of the topics with my colleague that we worked on for the last one-half year. It sounds already exciting to me being in front of an audience. Hereby I would like you to invite to the Developer Day event on 26 September 2023.